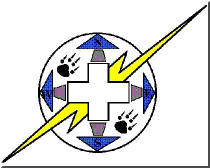 SPONSOR PATH FINDER TRAINING!


Youth & Family Groups, Agencies, Summer Camps, Schools, Home Schoolers, Churches and Organizations find out exactly how cost effective PATH FINDER Outdoor Education Training is for your members!

Complete and Submit the form below and we'll send you info on how easy it is to build on your members Emergency Readiness & Fitness, as well as Outdoor Education Skills, Knowledge and Experience!

EDUCATIONAL SERVICES
TWO ELK ENTERPRISE

Path Finder Sponsorship Form Page
created by Richard Two Elk,Two Elk
TWO ELK ENTERPRISE - Educational Services Web
Est.: MAY 2000
Last Modified: MARCH 2011


Copyright - R. Two Elk, May 2000

URL: Two Elk Enterprise